Diamantino VDL · Cardento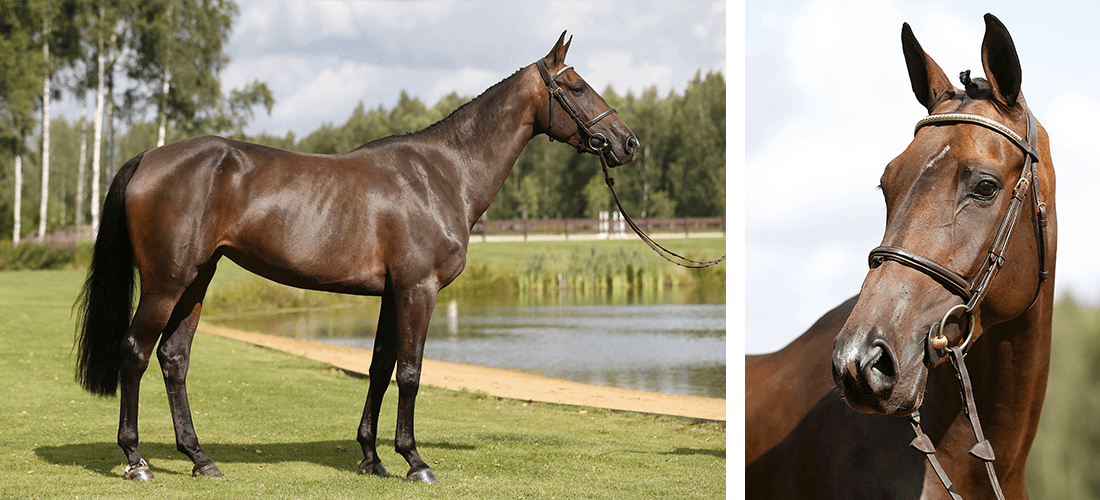 Fäderneinformation
Diamantino VDL 1267
Född 2008 i Nederländerna (Quaprice Boimargot – Mr. Blue – Lux Z)
Diamantino VDL har tävlat svår hoppning med Robin Ingvarsson. Diamantinos mor Sapphire är elitpremierad i KWPN, och hon har bland annat lämnat Zephyr som har internationella 140-placeringar. Sapphire är mormor till hingsten Countdown som godkändes i Den Bosch och såldes på KWPNs Selected Sales för hela 90 000 euro. Från mödernelinjen kommer även sporthästar som Marlou, Silvy och Stoerlee, samtliga med placeringar upp till och med 160-klasser i hoppning.
Säljaruppgifter
HDB Stable/Stal Geerink
Billingevägen 12
268 68 Röstånga
+46 734 – 282 463
felicia_hultberg@hotmail.com
Ägaren är momspliktig
Sire
Diamantino VDL 1267
Born 2008 in the Netherlands (Quaprice Boimargot – Mr. Blue – Lux Z)
Diamantino VDL competed in S -class jumping under Robin Ingvarsson. The dam Sapphire is an elite mare in KWPN and she produced Zephyr that has placings in international 1.40 m jumping. Sapphire is the granddam to the stallion Countdown that was approved in Den Bosch and sold at the KWPN Selected Sales for 90 000 euro. The damline has also produced sport horses such as Marlou, Silvy and Stoerlee, all with placings up to 1,60 m jumping.
Seller
HDB Stable/Stal Geerink
Billingevägen 12
268 68 Röstånga
+46 734 – 282 463
felicia_hultberg@hotmail.com
The owner is liable for VAT
Möderneinformation / Dam line
| | | | |
| --- | --- | --- | --- |
| Moon Light Shadow | | 2001 7 avk 08-17, H-index 138 | |
| 08 | Meluha S | S e Jaguar Mail | Int. 150 hoppn. (Magnus Jacobson), H-index 145 |
| 10 | Le Beau | S e Pessoa VDL | H-index 132 |
| 12 | K&T Nouvelle Lune | S e New Balance | |
| 14 | K&T Debbie Harry | S e Diamantino VDL | |
| 15 | Splendid Fring | S e Spender S | |
| 16 | Baluba Fring | H e Bubalu VDL | |
| 17 | Comme r Cial Fring | H e Comme il Faut | |
| Sweet Chocolate | | 1985 3 avk 98-01 | |
| 98 | Malchance | S e Calino | |
| | 11- Grants | H e Hip Hop | 140 hoppn. |
| 99 | Moonlight Serenade | H e Calino | Msv hoppn. |
| 01 | Moon Light Shadow | S e Cardento | H-index 138 |
| Wanda | | 1980 1 avk 85 | |